Please see below our Christmas Offers List. There are some great gift ideas for family or friends who are planning on making Pilates a priority in 2018!
With discounts and special pricing bundles offering between 5-20% off these are a great value gift!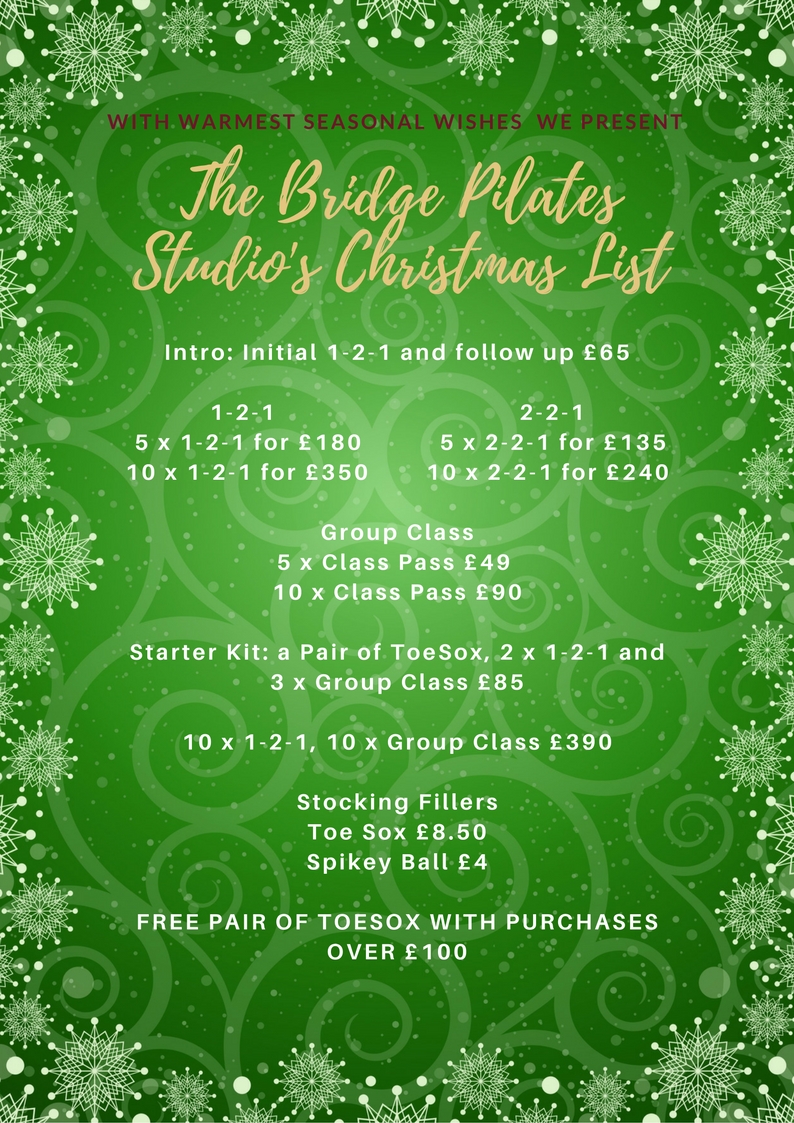 To take advantage of these Christmas offers, or to purchase them as a Gift Card contact Bryony on 07963805951 or email bryony@thebridgepilatesstudio.co.uk
Offers are available until the 24th December 2017.